Self-Watering Crystal
Regular price

Sale price

$18.00
Production Description

This sleek glass crystal takes the worry of under-watering off your hands. With a cork bottom, it intelligently trickles water into the soil over the course of 3-4 days. Say hello to health and new growth!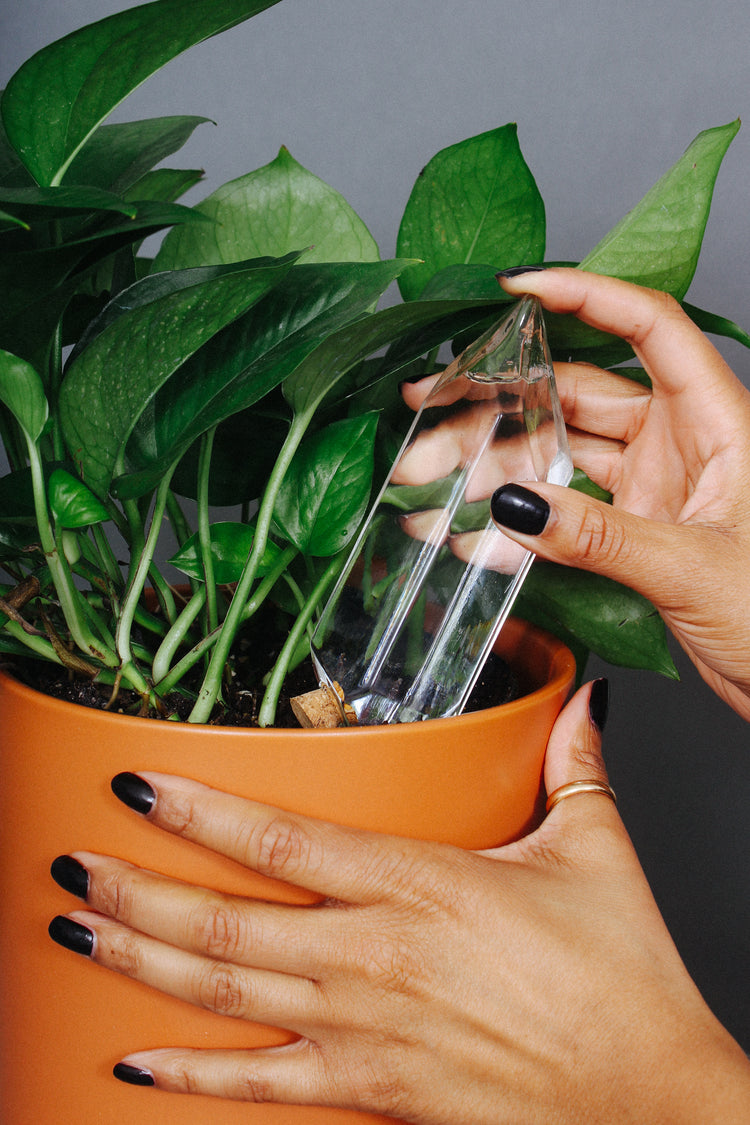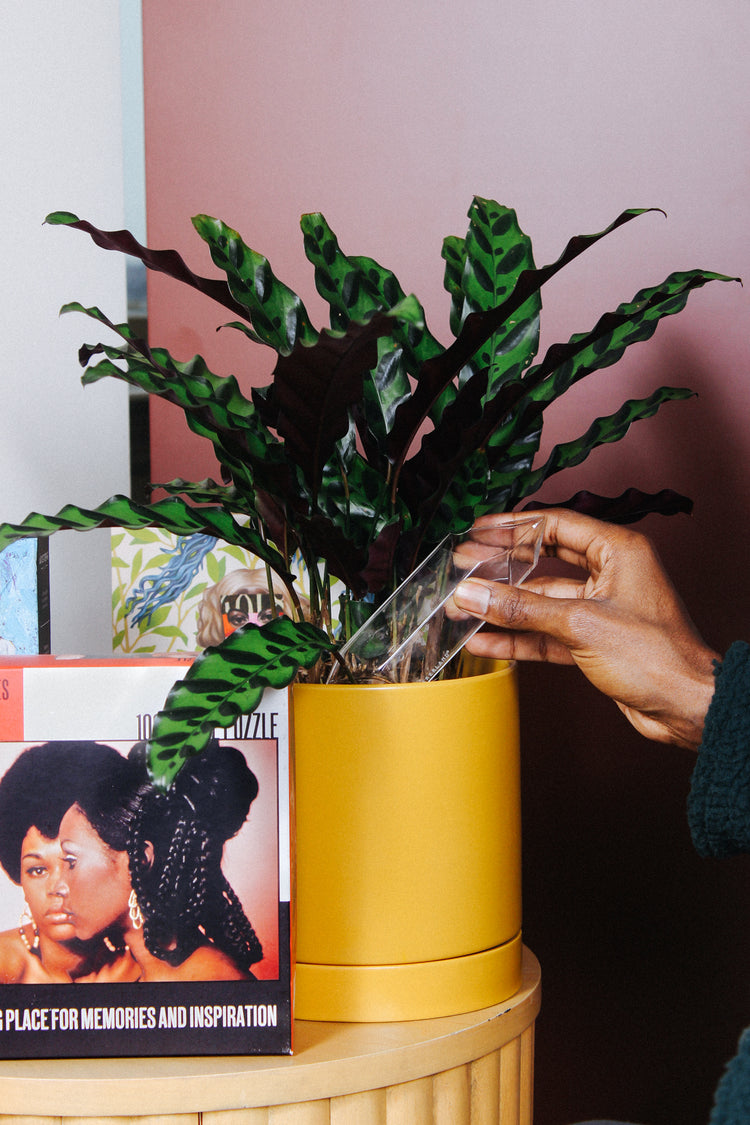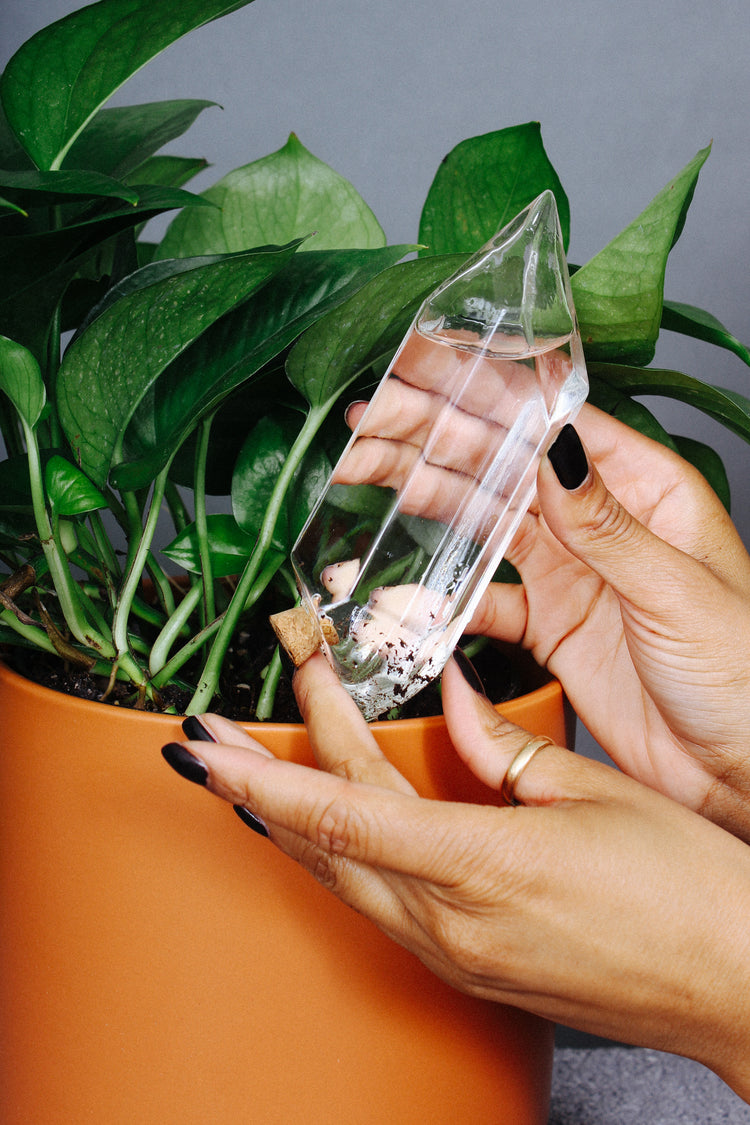 Cut your green to-do list in half while keeping your needy plants content. The self-watering crystal creates ideal soil moisture for tropical plants. Available as a single or trio deal to keep the whole collection happy.

FAQs
What's Included

Arriving to you in careful packaging:

• One 7oz self-watering, glass crystal
• Instruction Manual
Recommended For

• Plants that prefer moist soil
• Care while traveling
• Plants in bright light
• Planters 4"-6" wide (1 crystal)
• Planters 8"-12" wide (2 crystals recommended)
• Best for planters with a drainage hole
How To Use

• Fill with non-tap, room temperature water.
• Cork-bottom down, angle the crystal 1-2 inches into the soil.
• Following your plant's care needs, refill as needed.
• Wipe clean as needed.

Note: Follow your plant's standard care needs to understand how often the crystal should be refilled. Check moisture levels with your finger + remember that soil in bright light dries faster than plants in low light.