Matte Black Mister
Regular price

Sale price

$32.00
Production Description

Elegantly compact, this mister makes the perfect plant, shelf, and tabletop accessory. Each pump delivers a generous mist, boosting humidity and keeping your plants healthy + happy.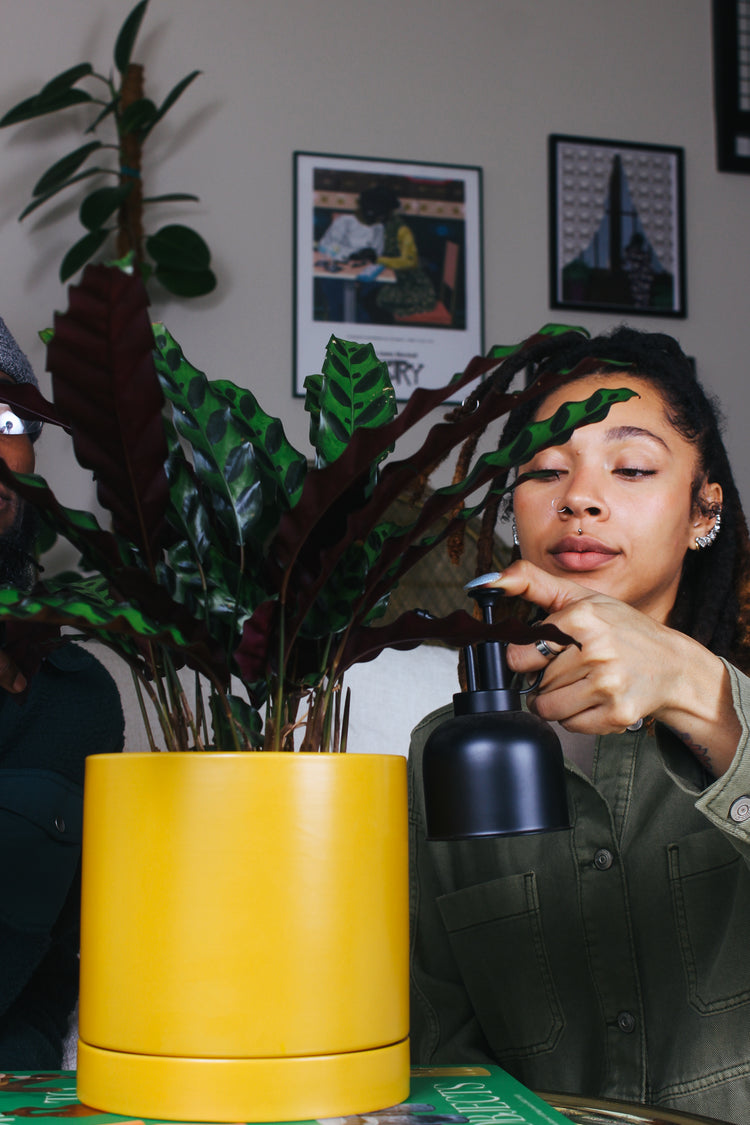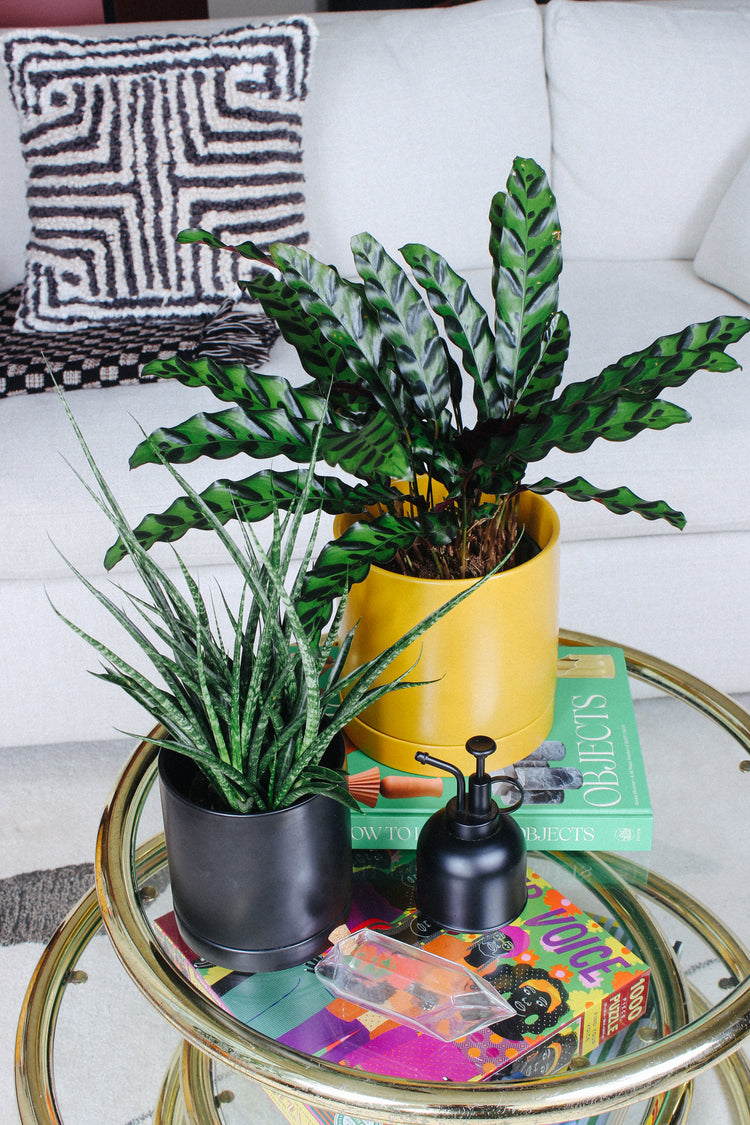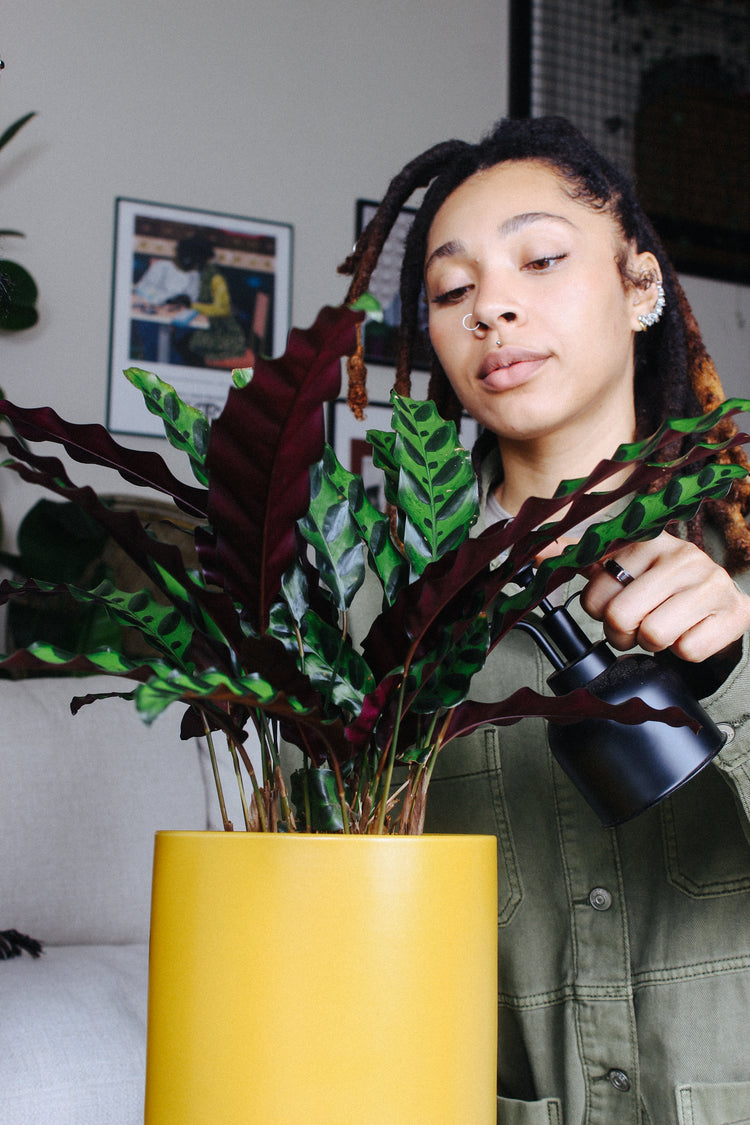 A must-have for any decorated indoor paradise, this mister delivers a tropical environment without cramping your space.
FAQs
What's Included

• Includes one 5.75" H x 3.5" W Matte Black mister
• Holds 10 oz of water
Recommended For

Most indoor homes are too dry for our tropical plants, especially when we utilize A/C and heat sources. Misting the leaves is a great way to accommodate their humidity needs. Mist all your tropical plants, including:

• Pothos
• Marantas
• Calatheas
• Neanthe Palm
• Philodendrons

Cacti and succulents should be kept away from sources of humidity.
How To Use

• Fill Matte Black Mister with non-tap water
• Generously mist leaves at least 3-4x per week
• Refill as needed
• Wash occasionally with warm water and soap