3x3 Mystery Plant Subscription
Regular price

Sale price

$45.00
Care info

Sun: Each mystery plant is hand-selected from low-maintenance, beginner-friendly collections. Most of them are are adaptable to all light levels. Each plant arrives with its own care card specifying its lighting needs.

Water: With plant varieties ranging from succulents to tropical vining plants, each will have its own watering needs and will arrive with a care card detailing how often it should be watered (ranging from infrequent to semi-frequent).

Air: Tropical varieties will require a warm, humid environment between 65º-85º. Succulents will require the same temperatures and do well with average indoor or outdoor air.

Humidity can be provided via:
º Misting 3-7x/week
º Creating a pebble tray
º Adding a humidifier nearby
Spiritual Interpretation

Please see each plant's Care Card for spiritual interpretations.
WHAT'S INCLUDED

This subscription is perfect for plant-enthusiasts of any expertise. Each shipment is a recurring charge and includes:

• One (1) unique 4-inch Mystery Plant
• One (1) 5-inch Ceramic Matte Black Planter
• Care card with tips for success
• Grounded Office Hours: Complimentary 1-on-1 support from our Plant Specialist
• Automatic $45 charge every 30 days, for 90 days

By purchasing the Mystery Plant Subscription, you agree to an automatic $45 charge every 30 days, for 3 months (Total of $135 across 3 charges, with free shipping). The subscription begins on your purchase date.

Please allow 3-5 business days to receive tracking with each new shipment.

*Nature is unique - each plant may vary slightly from the plants photographed. This product is not eligible for discounts.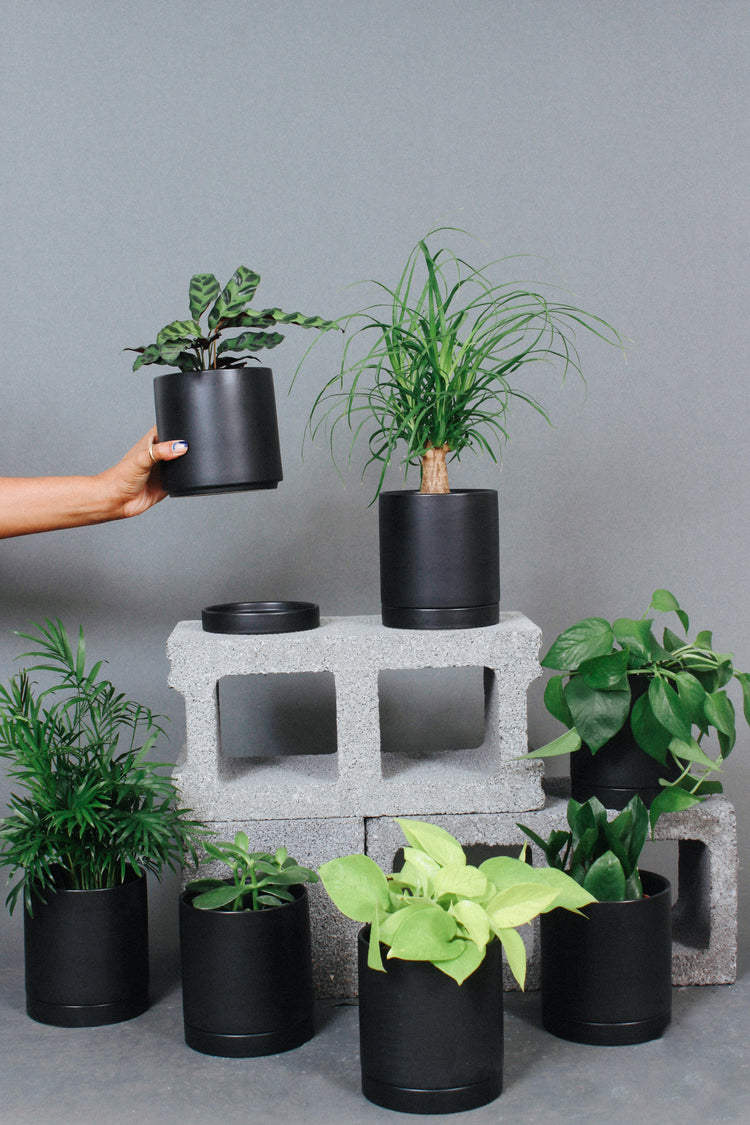 Guarantees
Safely Packaged
Intentionally Curated
1 on 1 Plant Care Assistence
Quality Assurance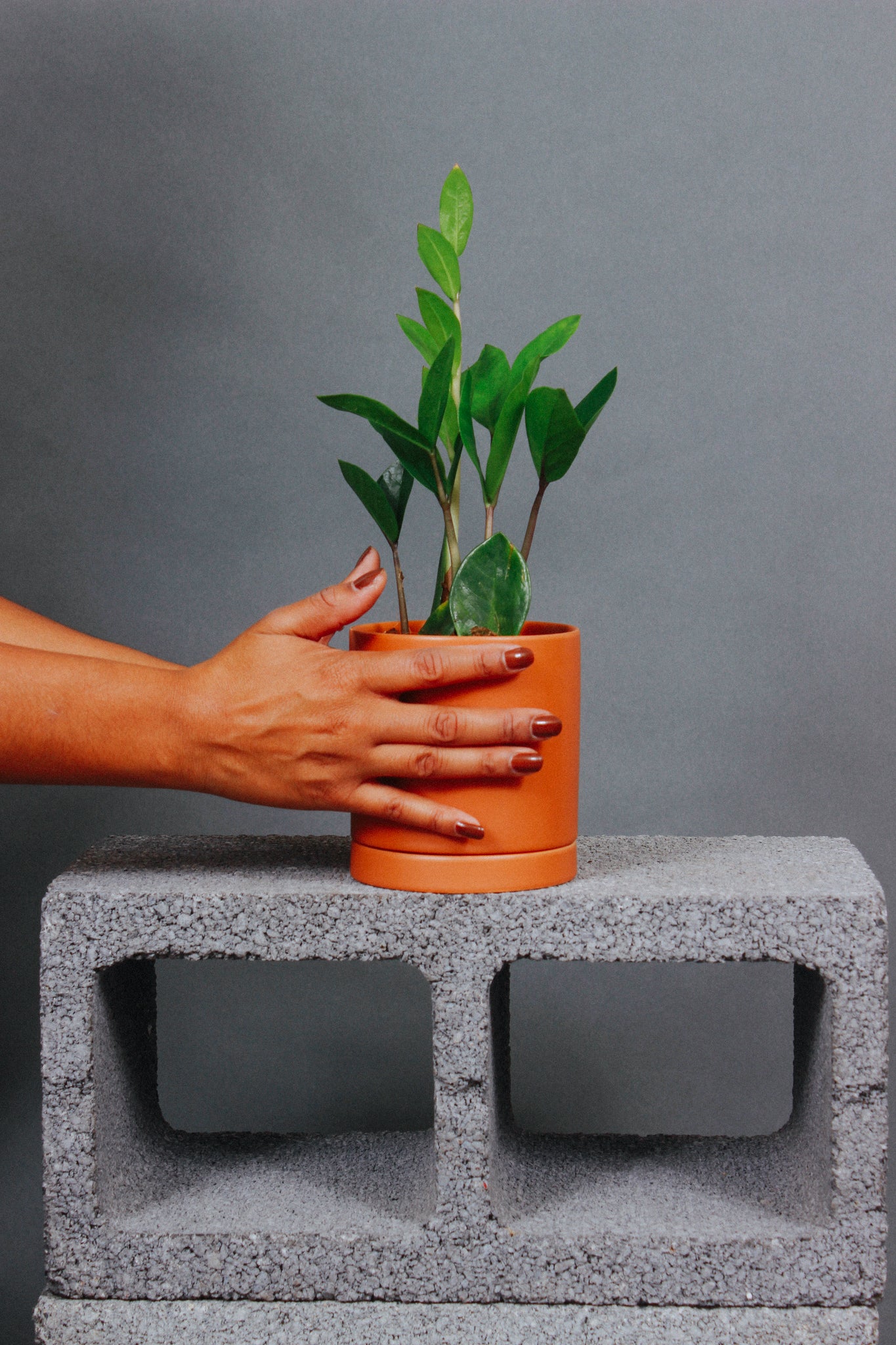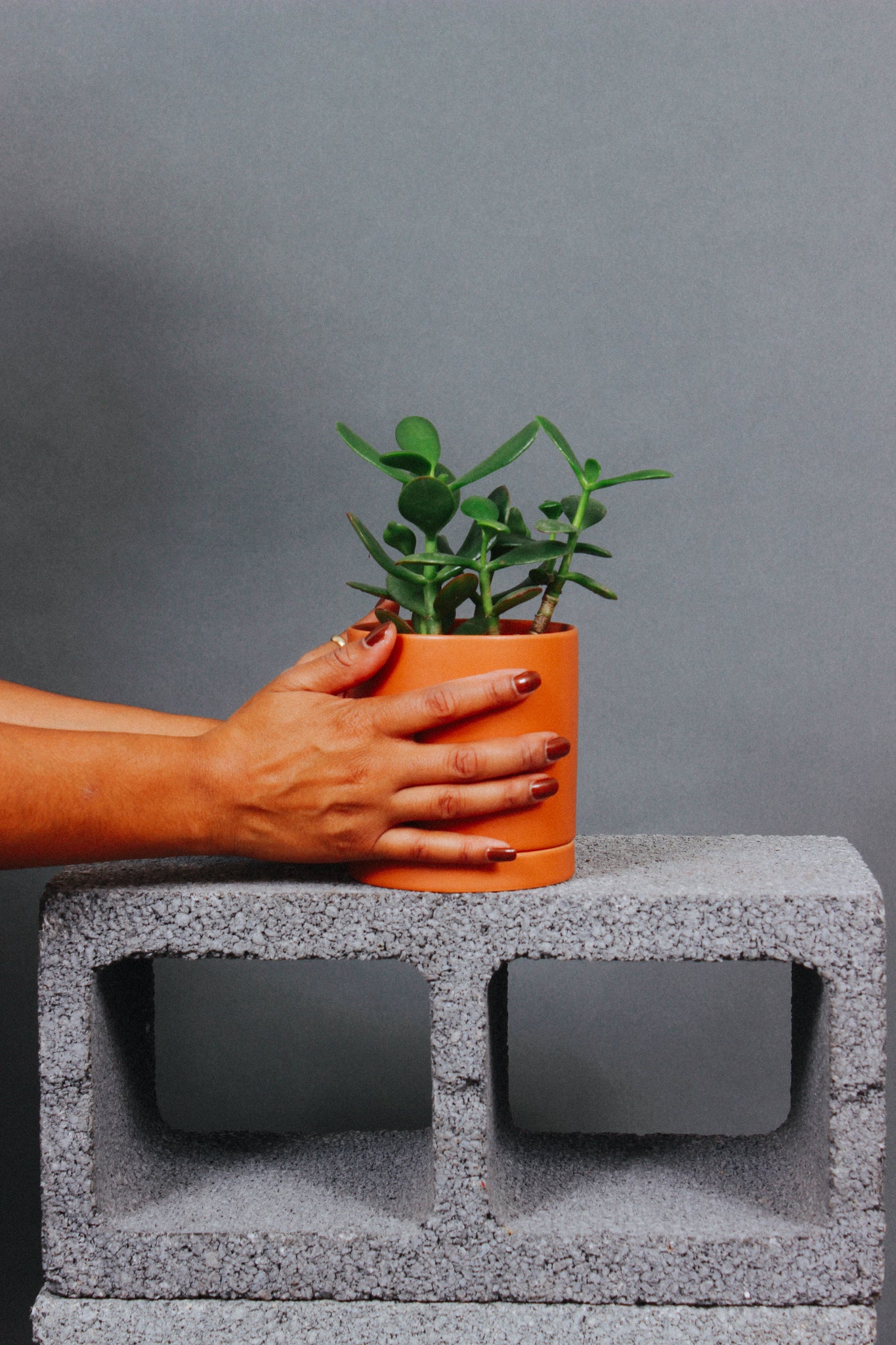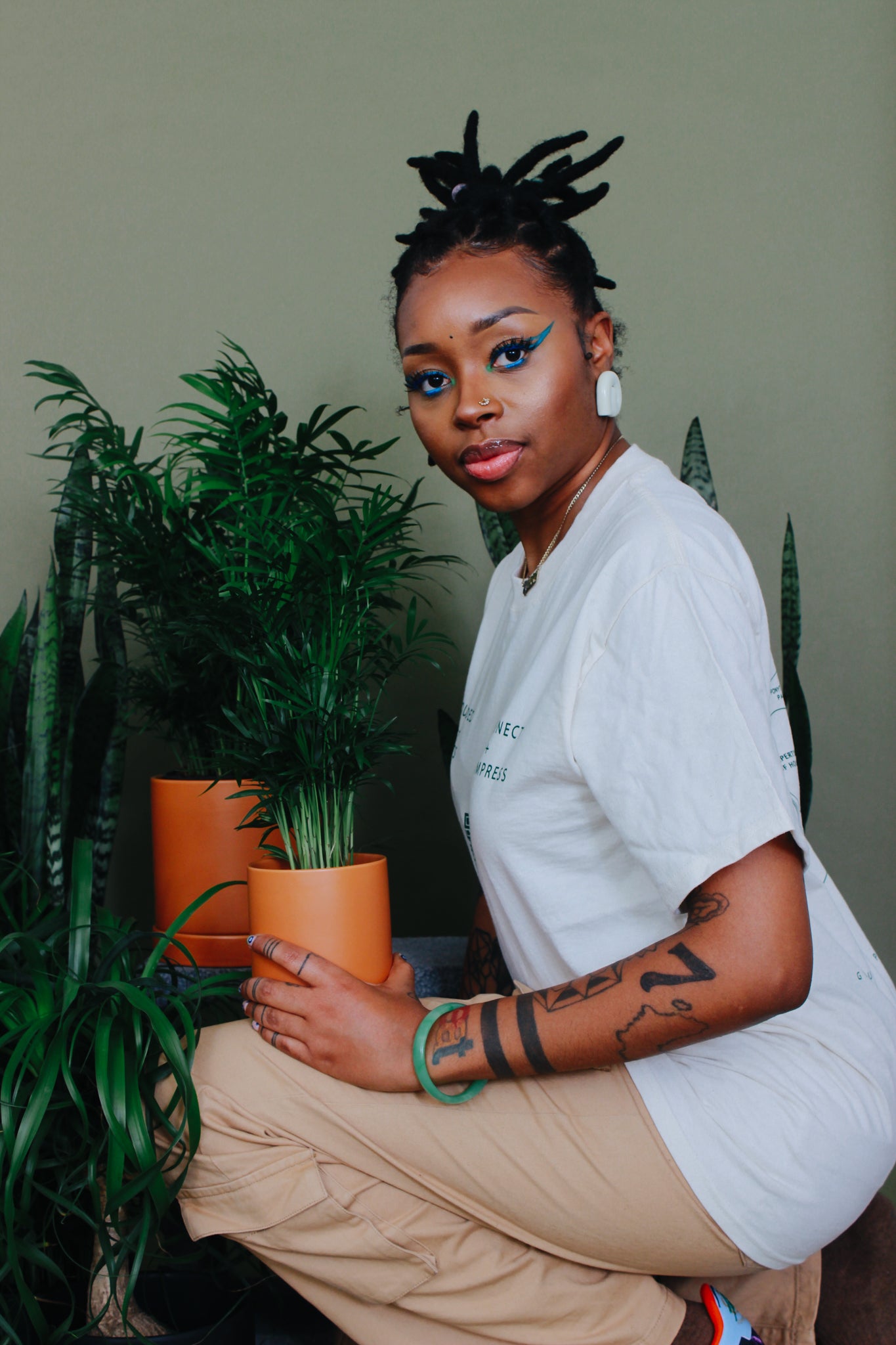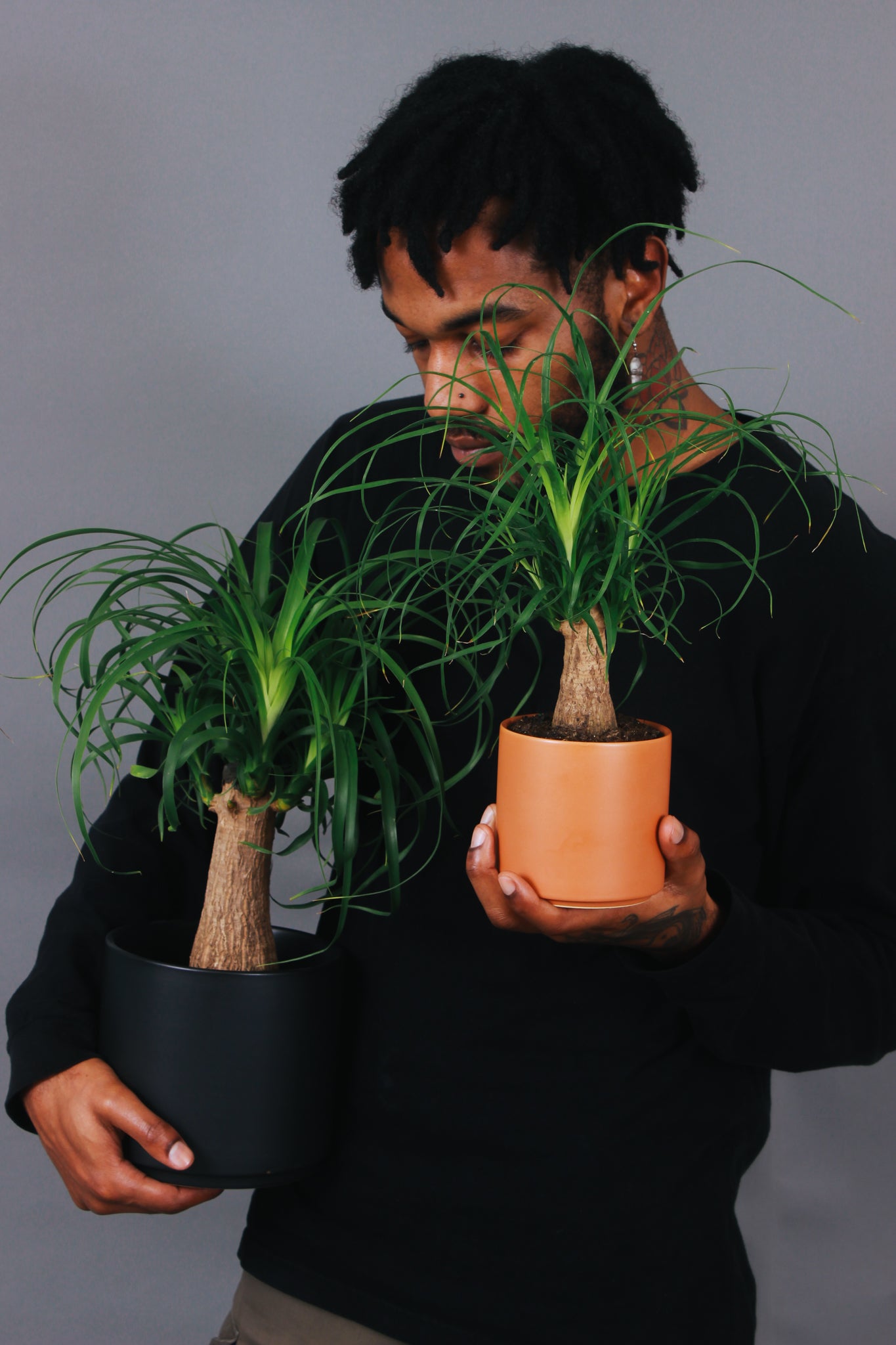 About The 3x3 Mystery Plant Subscription
Grow your collection and green thumb with a mystery plant + ceramic planter every month for three months. We'll hand-select a 4 inch plant for you and pot it in a sleek black planter to arrive flawlessly at your door. Each surprise plant comes with a Care Card and lifetime video support from our Plant Specialist.

DETAILS:
• $45/per Month for 3 Months ($135 total), with free shipping!
• Your purchase date confirms the start of your subscription and automatic charge date, repeating every 30 days, for 90 days.
• Subscription automatically ceases after three months. No need to cancel!
• Mystery Plants are always low-to-mid-maintenance or beginner-friendly.
• This product is not eligible for discounts.






3x3 Mystery Plant Subscription care guide
FAQs
Is This Plant Pet Safe?

The Ponytail Palm is pet safe. The Pothos, Jade, Sansevieria(s) and ZZ Plant are not pet safe. Consult the care card for specifics on each plant.
What Health Benefits Does This Plant Provide?

Active exposure to and care for plants has many proven wellbeing benefits, such as: 

• Lower stress levels

•Improved mood

• Superior mental clarity and focus


Houseplants are excellent air purifiers. They cleanse the air of indoor toxins, produce oxygen, and their humidifying capabilities will help you sleep + breathe better. Keep their leaves free of dust for optimal photosynthesis and oxygen production.
Plant Lifecycle

Each plant has its own unique lifecycle and we encourage you to read its care guide, blogs, and meet with our Plant Specialist if you have any specific questions.

Most houseplants can live for a decade to a century!
Grounded Office Hours
Have a question about your Grounded Plant? Schedule a complimentary, 15-minute Office Hour call to meet with our in-house Plant Specialist. Schedule an appointment below.