Joyful Dirt Houseplant Fertilizer
Regular price

Sale price

$18.00
Production Description

Joyful Dirt fertilizer offers plants the core nutrients they require in a convenient, easy-to-use powder. Regular use during the growing season produces luscious growth, strength, and resilience to pests/disease. Noticeable improvements are seen in as little as three weeks!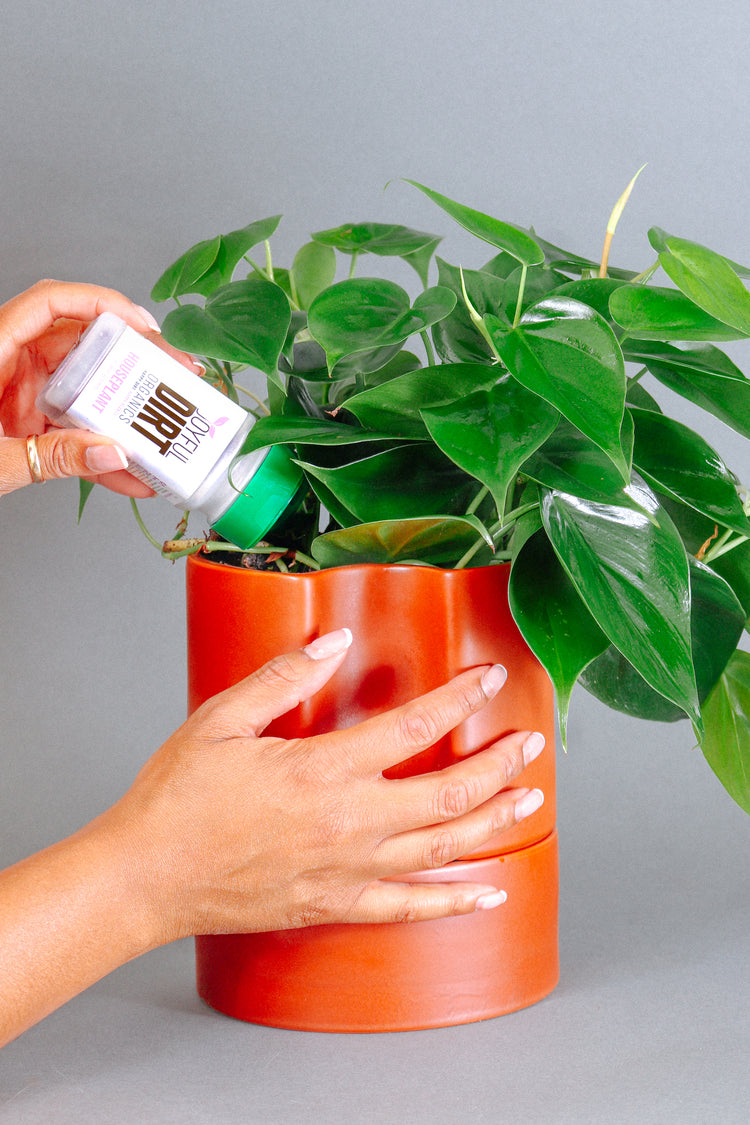 Sit back and watch your plants flourish! Powdered fertilizer from Joyful Dirt is just what your plants need for a pick-me-up and bountiful growth. Easy for novice users and gentle enough for all your indoor houseplants.

FAQs
What's Included

One 3oz. Shaker containing Joyful Dirt fertilizer powder
Recommended For

• All indoor houseplants
• Use during the growing season only (spring and summer)
• Plants showing discoloration, loss of vibrancy, and stunted growth
• Succulents and cacti are sensitive to being over-fertilized. One treatment during the growing season will suffice.
How To Use

It's as easy as:

A: Once per month, lightly shake onto the soil and follow with water (a light shake is about ⅛ teaspoon, spread evenly across)

or

B: Once per month, mix 1 tbsp per ½ gallon of non-tap water and feed directly to soil.

Diluted fertilizer should be used right away and not stored. Cease fertilizing during fall and winter.