Sansevieria Moonshine
Regular price

Sale price

$30.00
Care info

Sun: The Sansevieria Moonshine prefers bright, indirect light but is tolerant of low light. The silver color will dull when light is too dim. Avoid direct sunlight.

Water: This succulent is drought tolerant and will require that the soil fully dries in between waterings. Snake plants can benefit from careful bottom watering and thorough soak on occasion. Be sure to reduce watering during the fall and winter.

Air: Their native environment is warm and dry, so average indoor air tends to work well for the Snake Plant. Keep them in temperatures between 60º-85º and away from sources of humidity.
Spiritual Interpretation

The Sansevieria Moonshine represents luck and resilience. Their adaptability is a reflection of their natural will to survive despite tough conditions. The silver color is a rare find and serves as a reminder of our own unique characteristics.



WHAT'S INCLUDED

Arriving to you in careful packaging:

• Live Sansevieria Moonshine
• 5-in Nursery Pot, Ceramic Planter sold separately
• Care card with tips for success
• Grounded Office Hours: Complimentary 1-on-1 support from our Plant Specialist

Nature is unique - each plant may vary slightly from the plant shown here.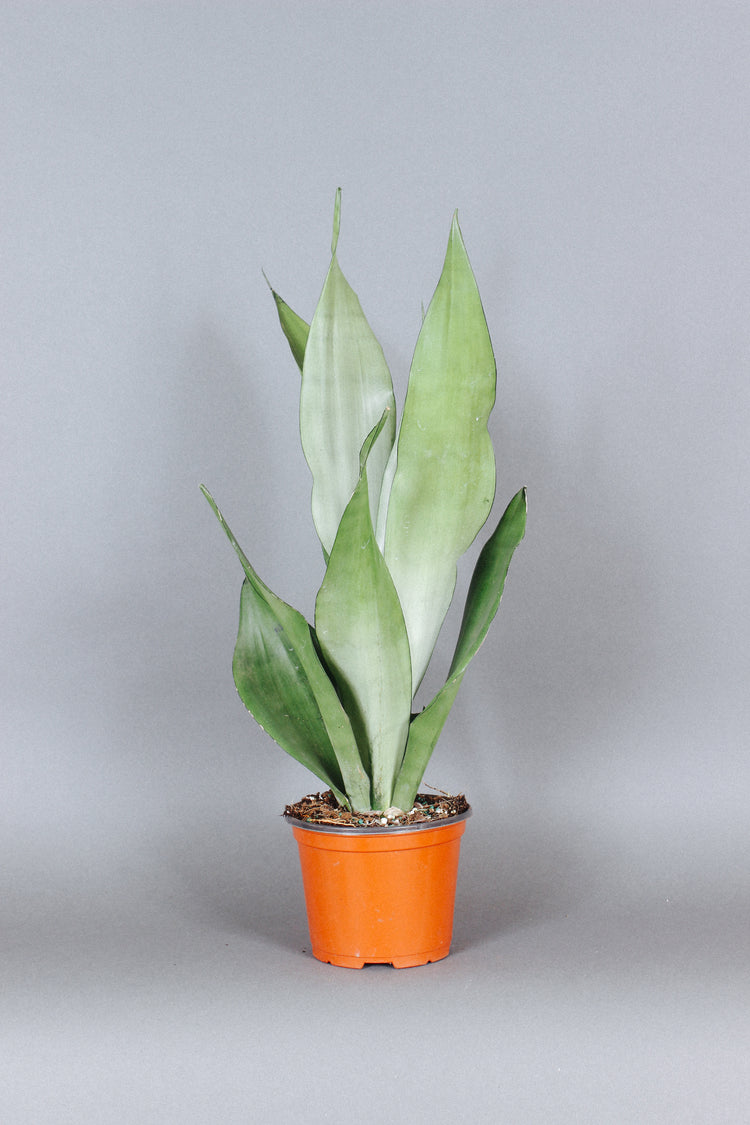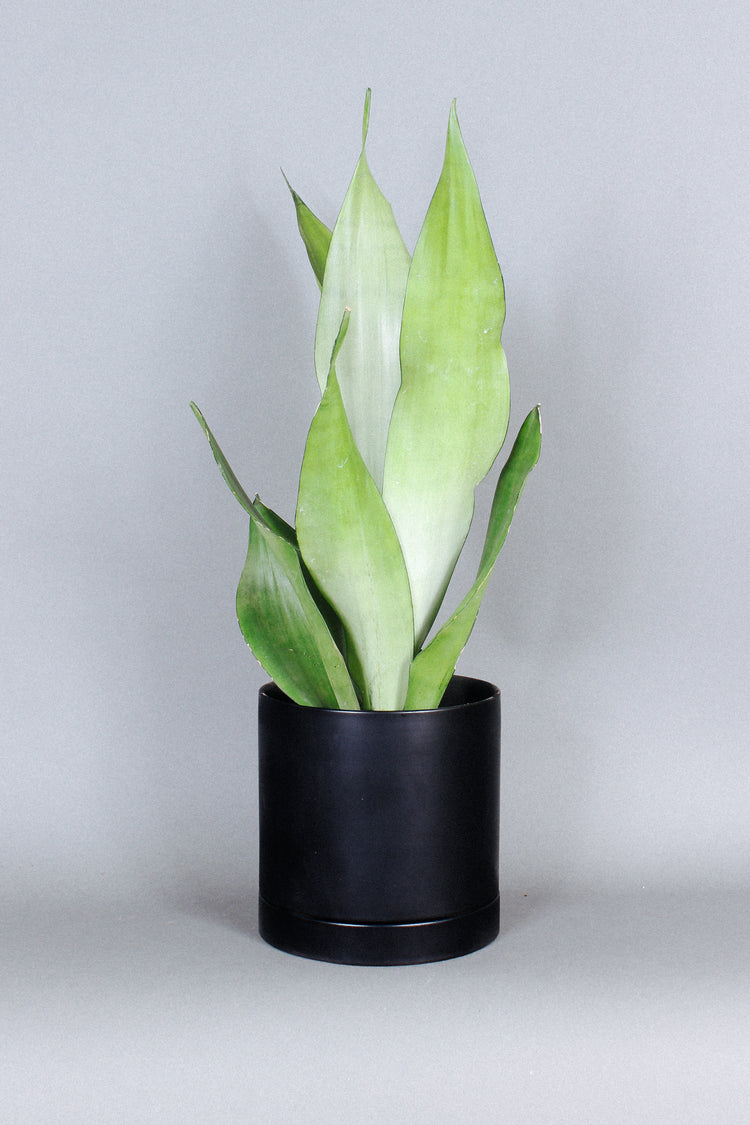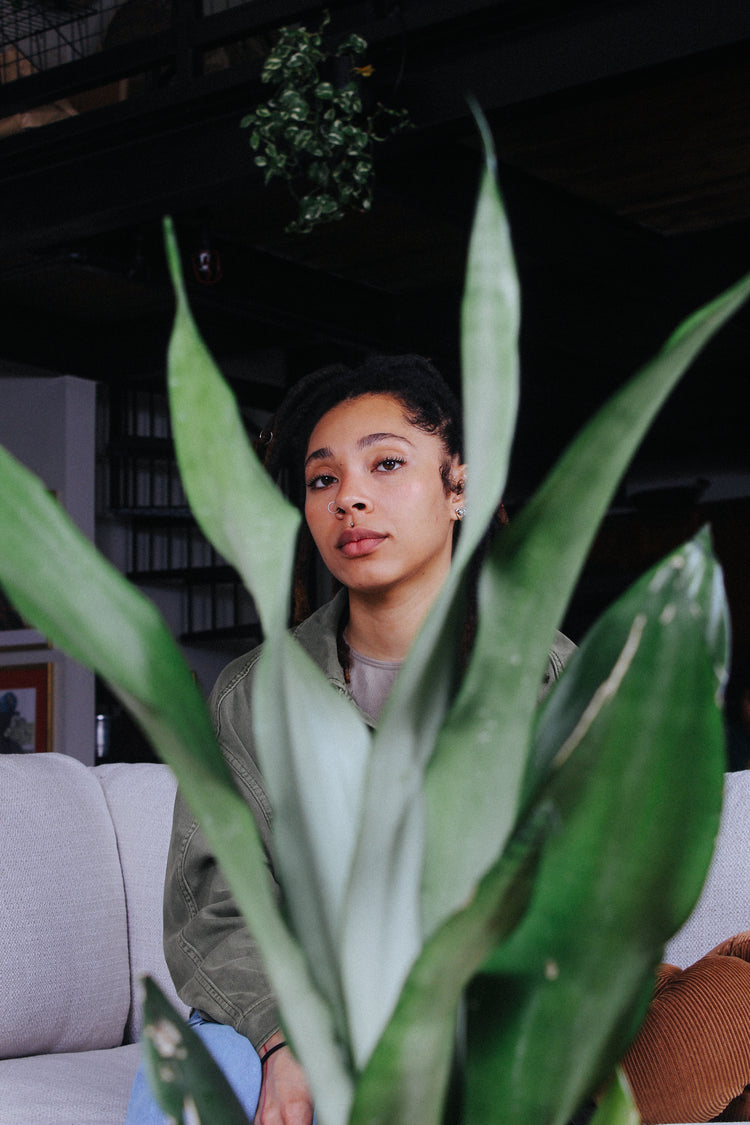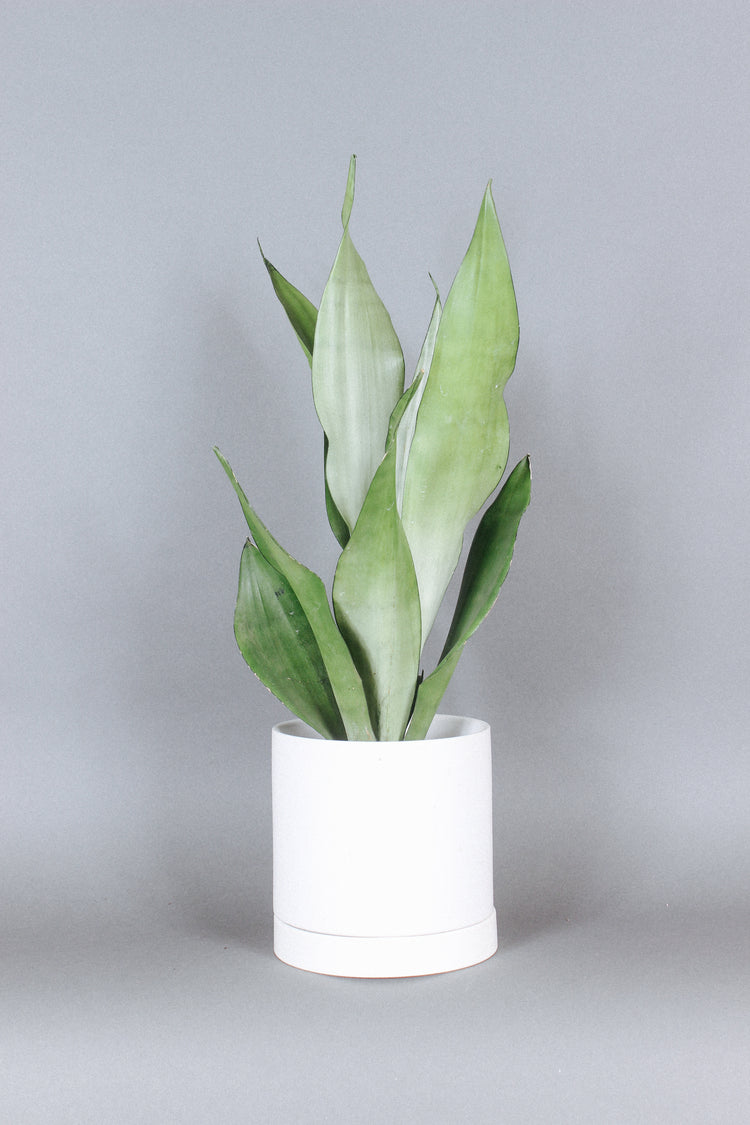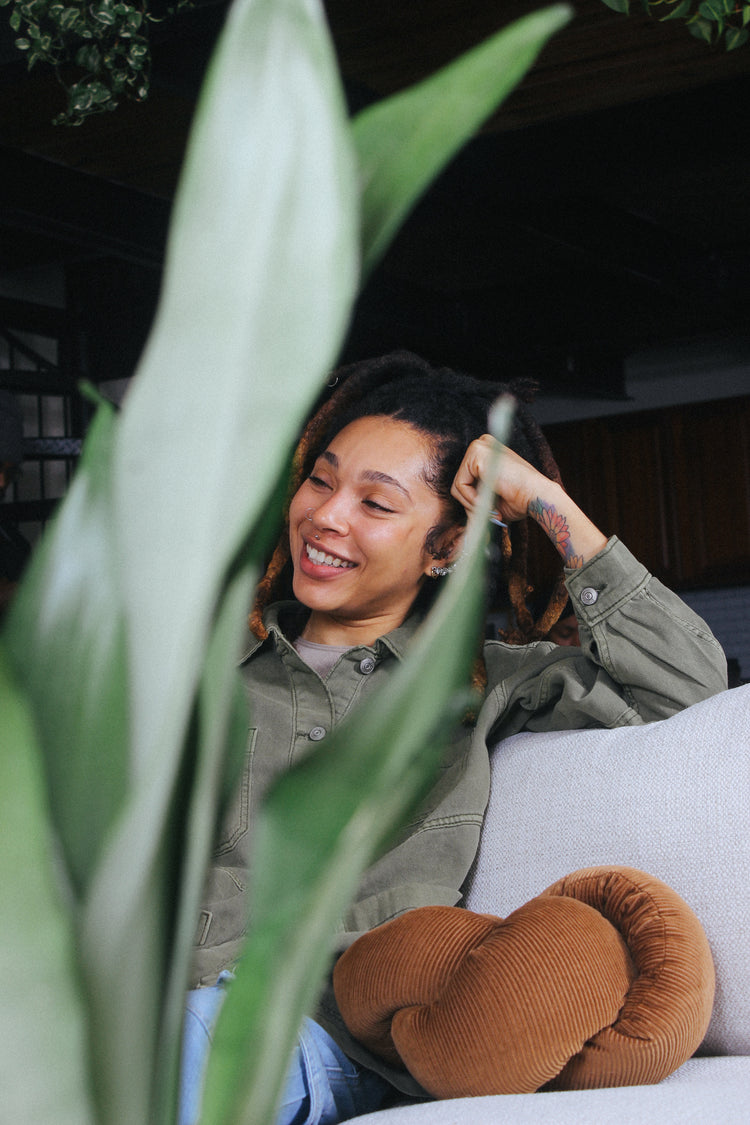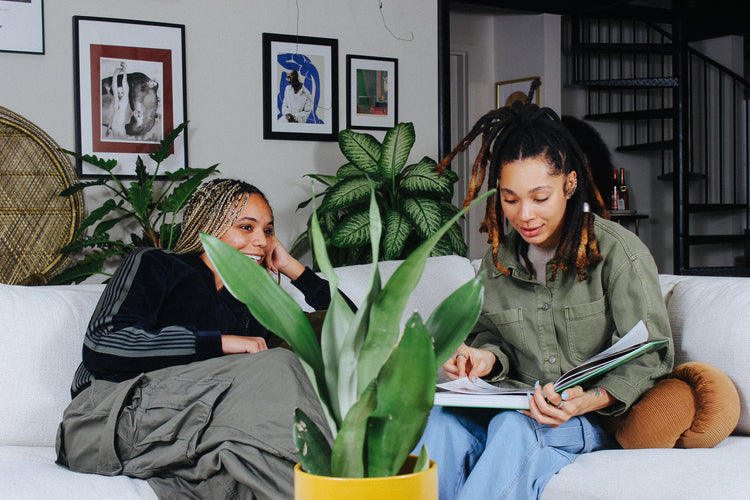 Guarantees
Safely Packaged
Intentionally Curated
1 on 1 Plant Care Assistence
Quality Assurance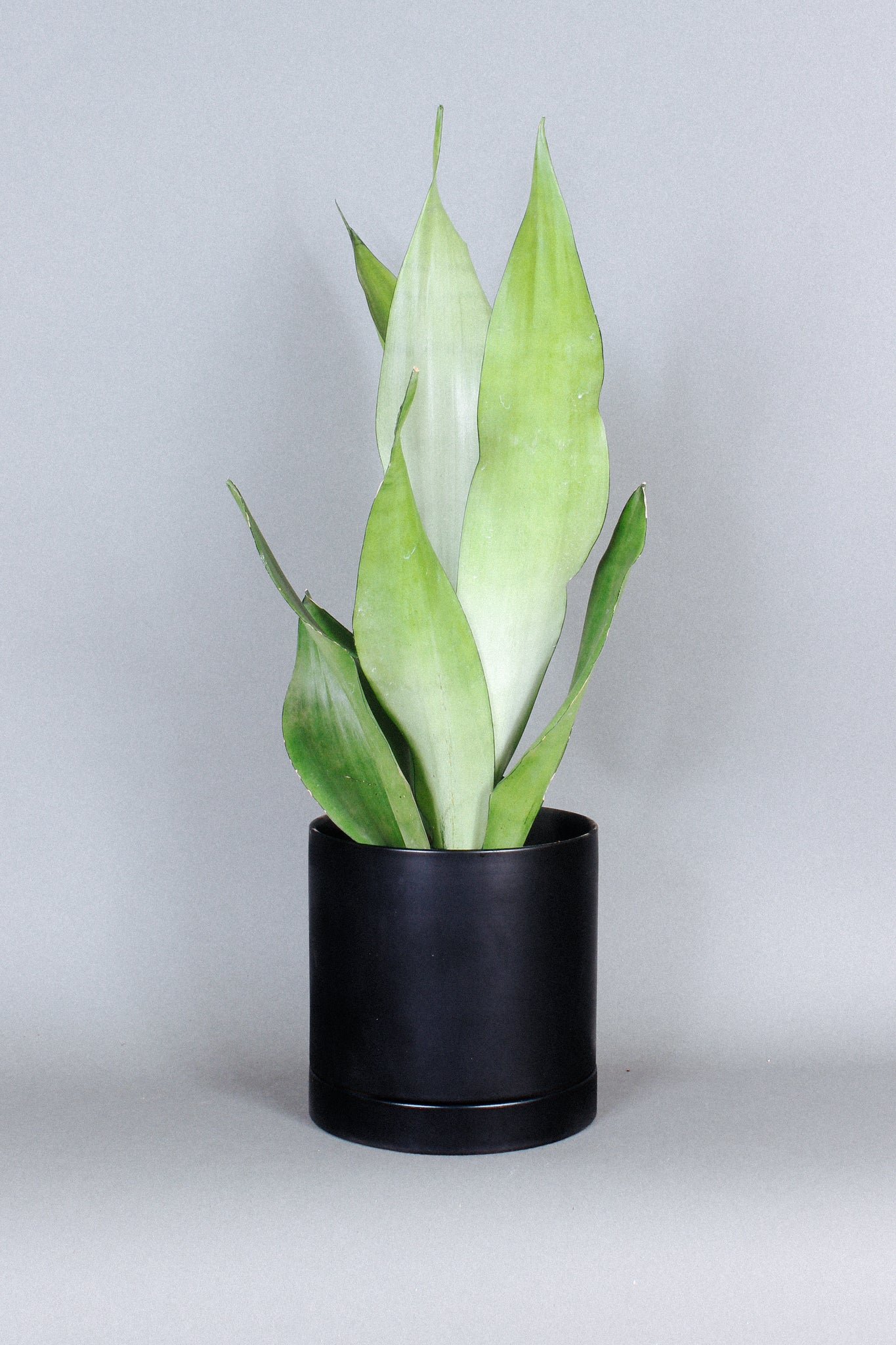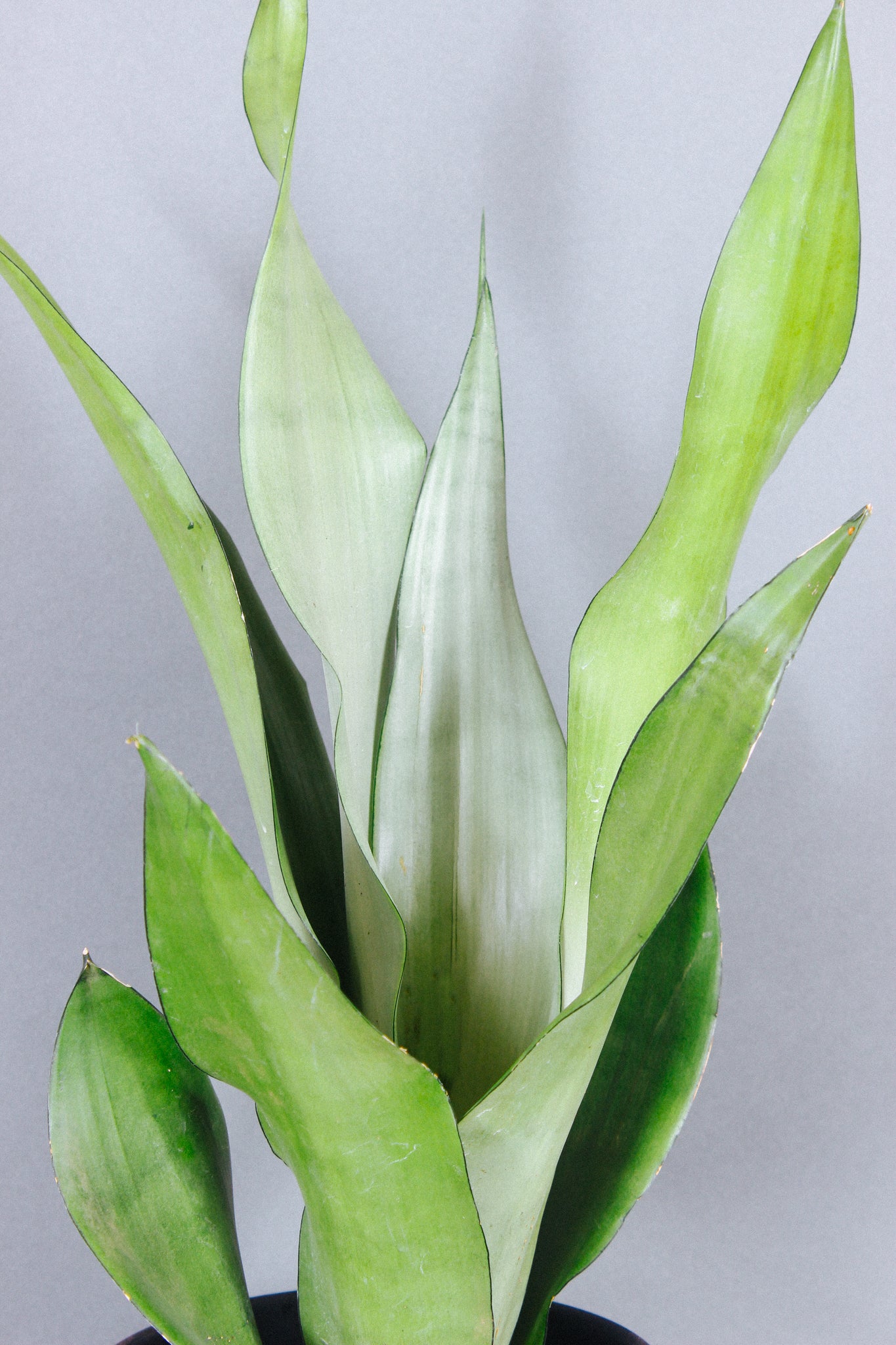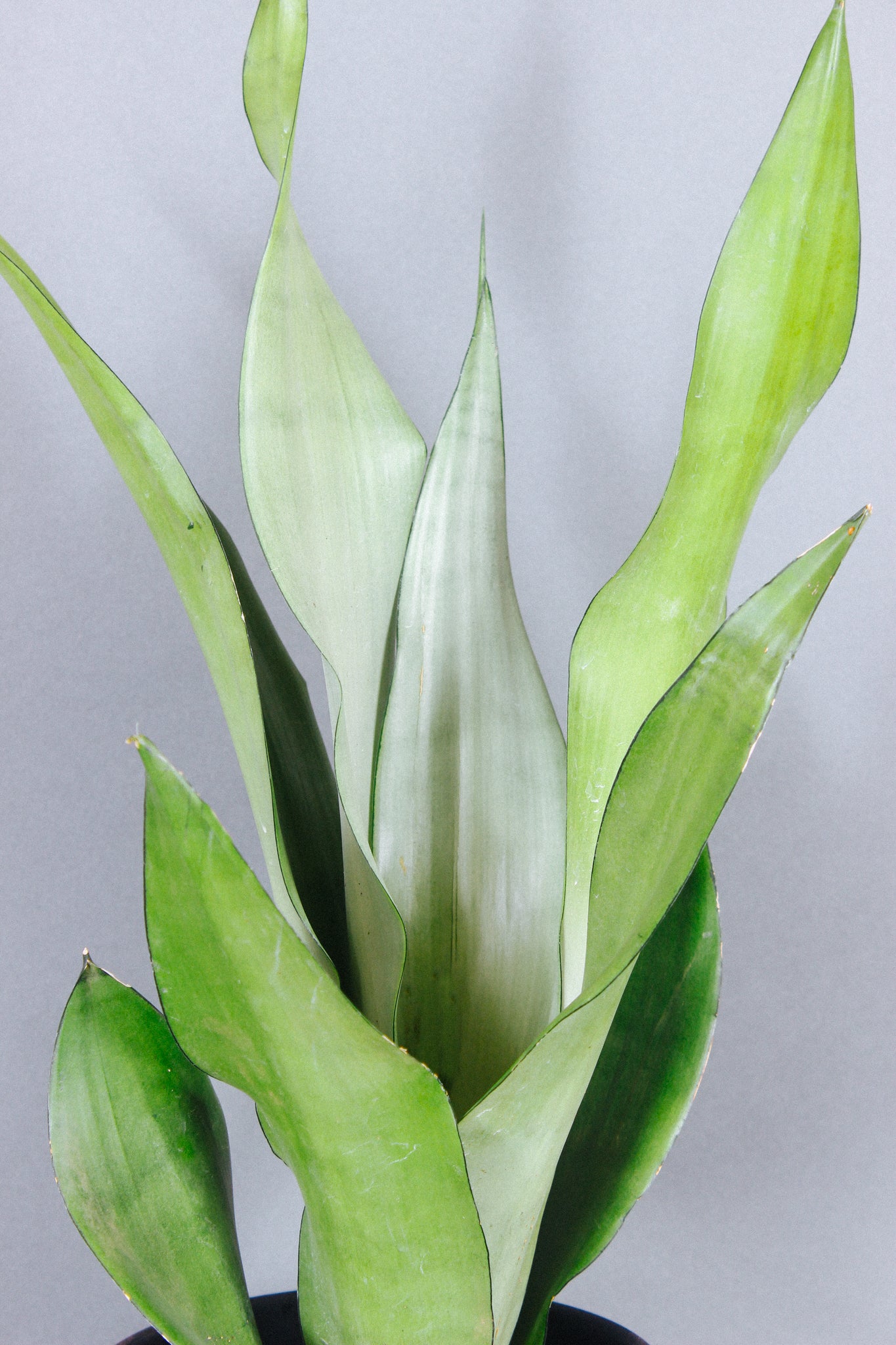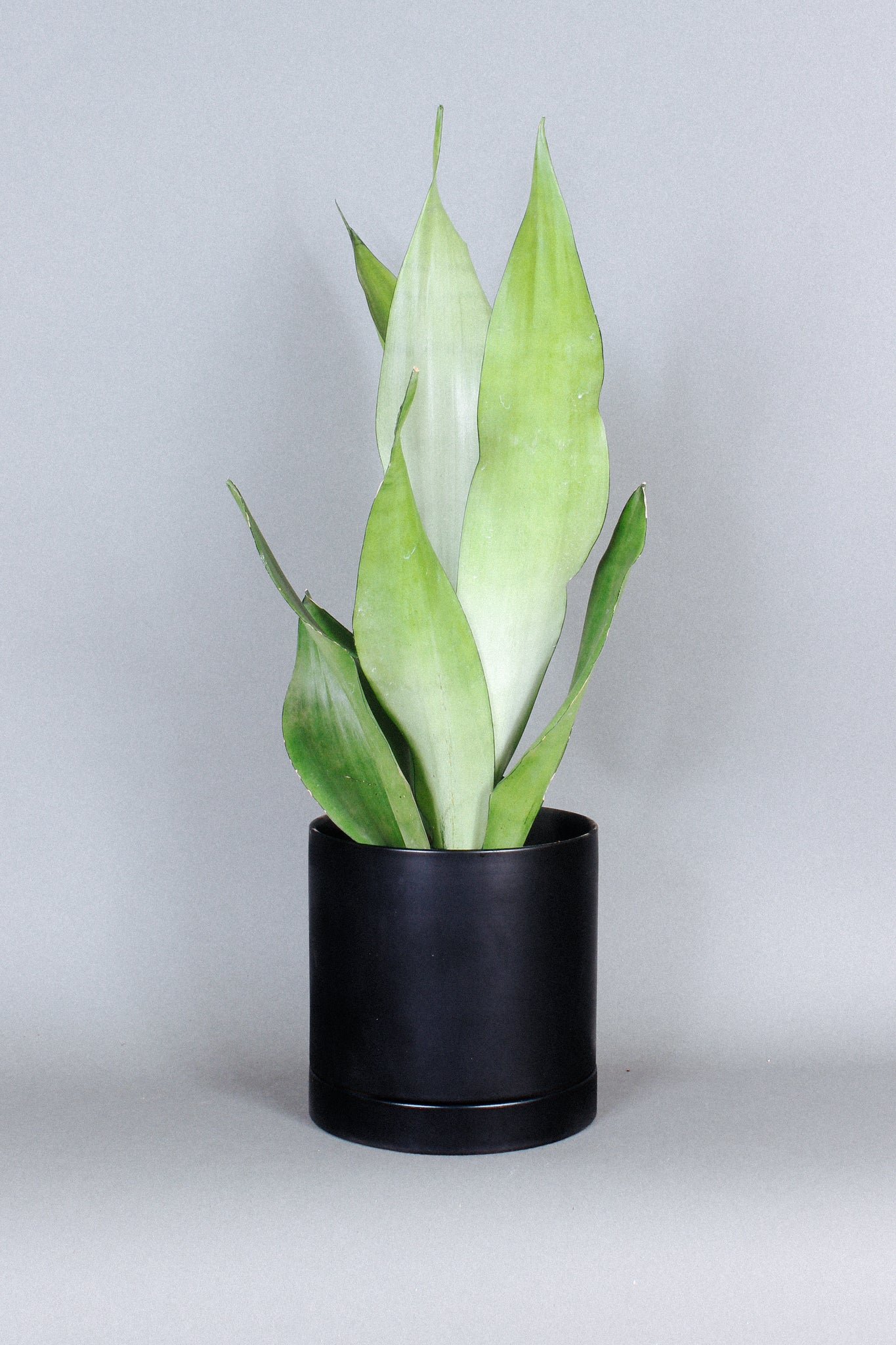 About The Sansevieria Moonshine
Sansevierias, also known as Snake Plants, are one of the best air-purifying plants, producing oxygen even overnight. The Moonshine's silver swords are a rare find, well worth their easy care.


Sansevieria Moonshine care guide
FAQs
Is This Plant Pet Safe?

Keep out of reach from curious pets. These are toxic when ingested.


What Health Benefits Does This Plant Provide?

Active exposure to and care for plants has many proven wellbeing benefits, such as: 

• Lower stress levels

•Improved mood

• Superior mental clarity and focus


Houseplants are excellent air purifiers. They cleanse the air of indoor toxins, produce oxygen, and their humidifying capabilities will help you sleep + breathe better. Keep their leaves free of dust for optimal photosynthesis and oxygen production.
Plant Lifecycle

Sansevierias are long-lasting plants that grow and expand for years to come. They live 10+ years and one single leaf can be propagated into multiple pieces to grow a new plant.

Moonshine leaves commonly reach 2+ feet in height.
Grounded Office Hours
Have a question about your Grounded Plant? Schedule a complimentary, 15-minute Office Hour call to meet with our in-house Plant Specialist. Schedule an appointment below.