Matte Black Watering Can
Regular price

Sale price

$55.00
Production Description

Tastefully simple, our Matte Black Watering Can is your next plant care companion. A usefully artistic spout reaches between stem and leaf clusters, ensuring every inch of soil is tended to. Matte black metal puts the finishing touch on this 2-quart can - perfect for knocking out your green to-do list.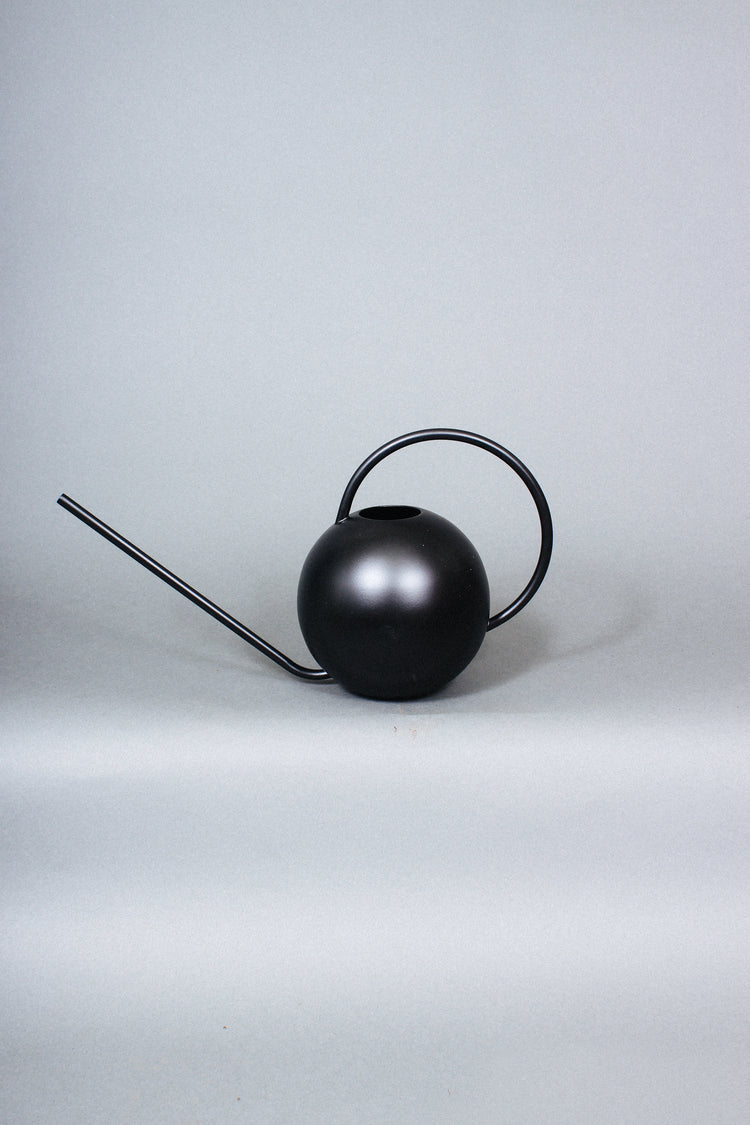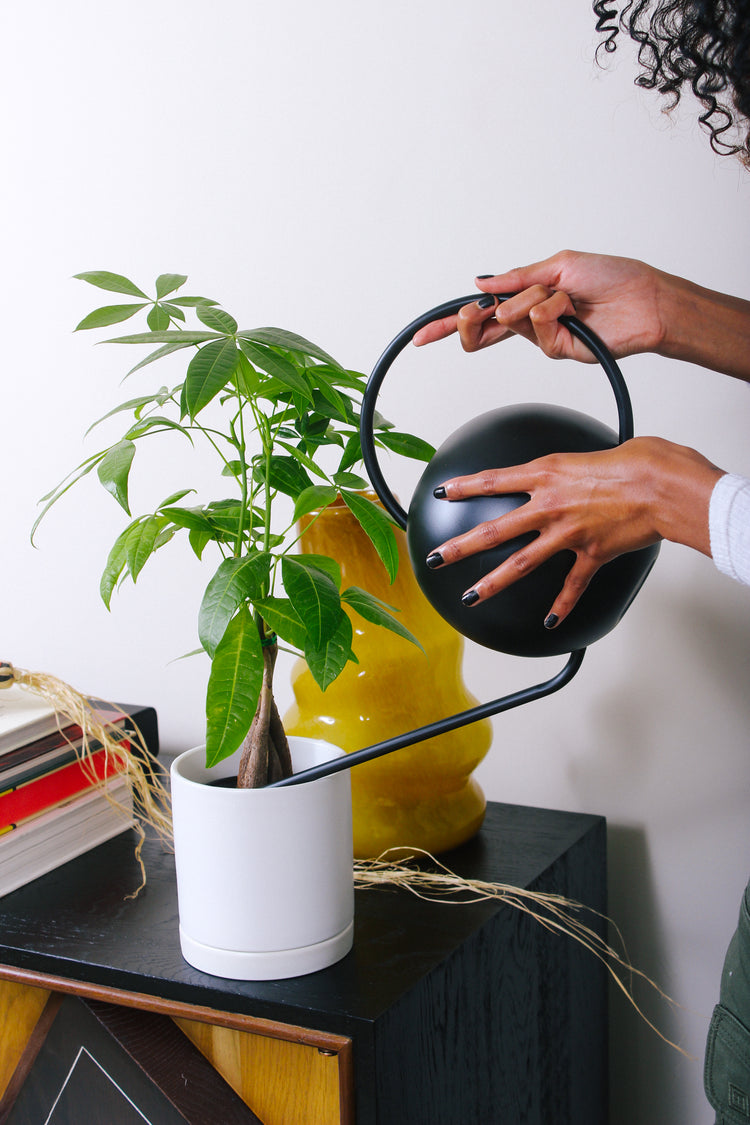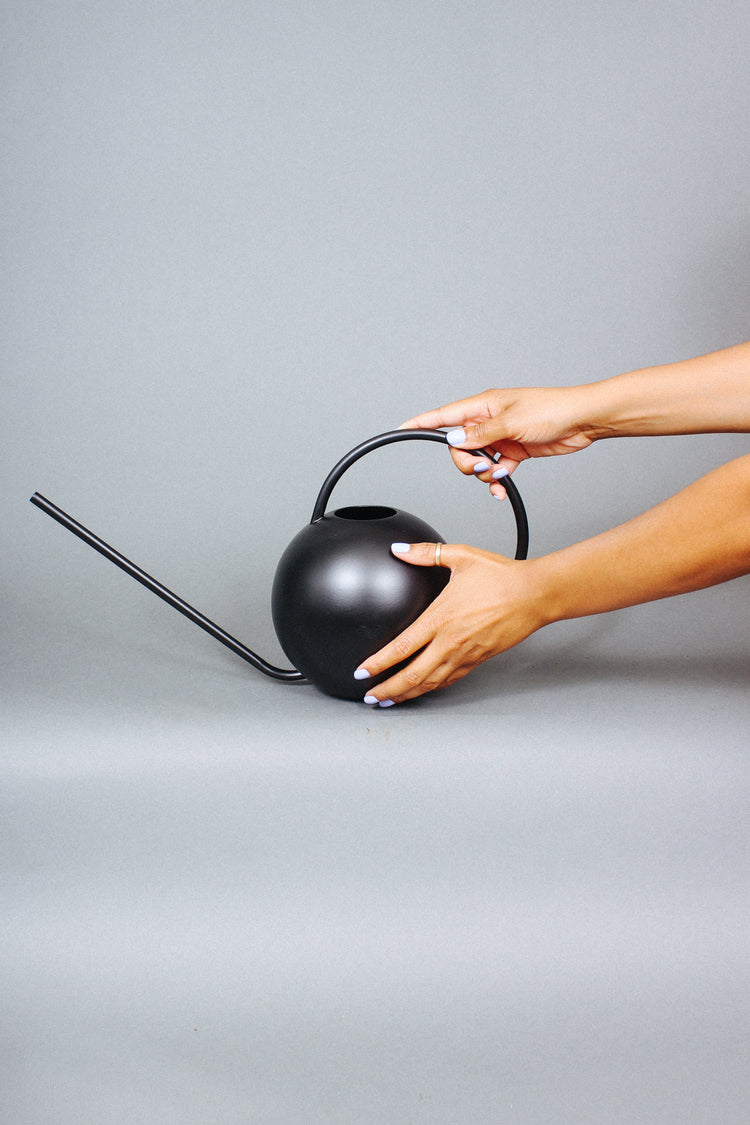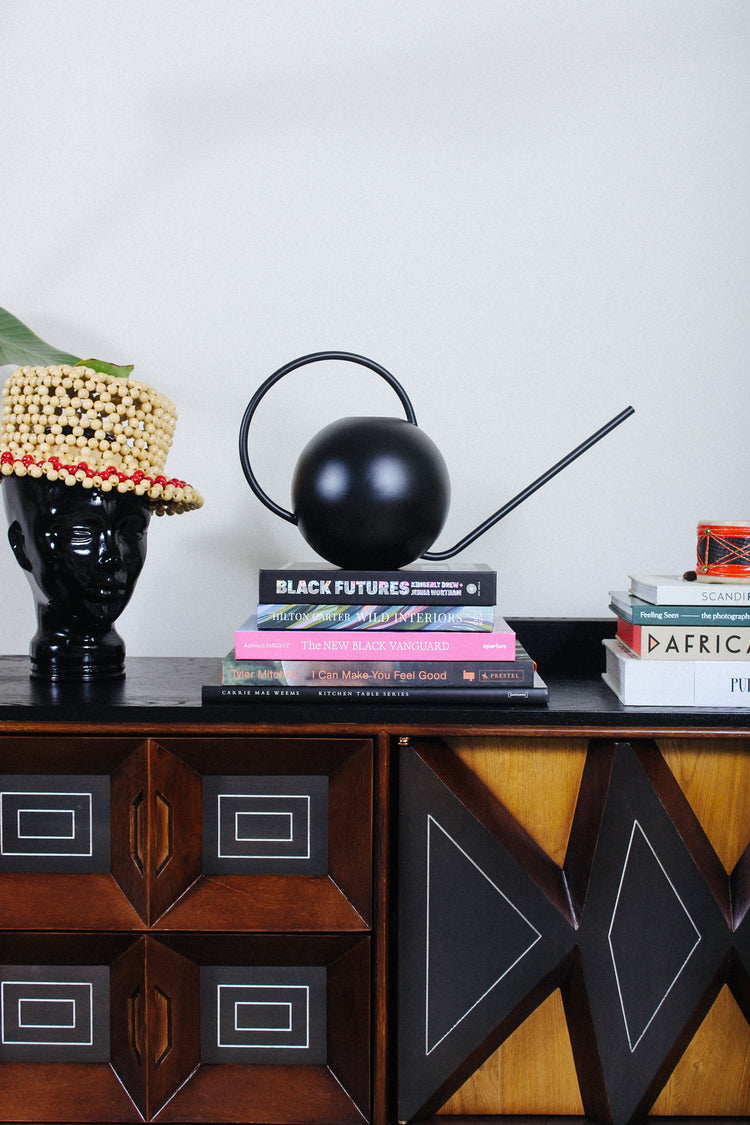 Turn your reminder to water into a home focal point by keeping this artistic can on display. An elegant sphere reservoir and elongated spout allow you to carefully quench the thirst of each plant in your collection - even those that are tough to reach.

FAQs
What's Included

• One Matte Black Watering Can


Dimensions: 15-3/4"L x 6-1/4"W x 9-1/2"H. 2 Quart Capacity.
Recommended For

Keeping all your indoor and outdoor plants watered.
How To Use

Fill with water and feed directly to the soil of your plants. If using tap water, leave it out overnight to remove harsh minerals.