Cylinder Terracotta Self-Watering Planter
Regular price

Sale price

$32.00
Production Description

An essential accessory for needy plants and busy caretakers, this planter keeps your collection healthy and hydrated with little effort. Water is slowly fed through thick thread that dips into the water reservoir, absorbed by the soil over a few days.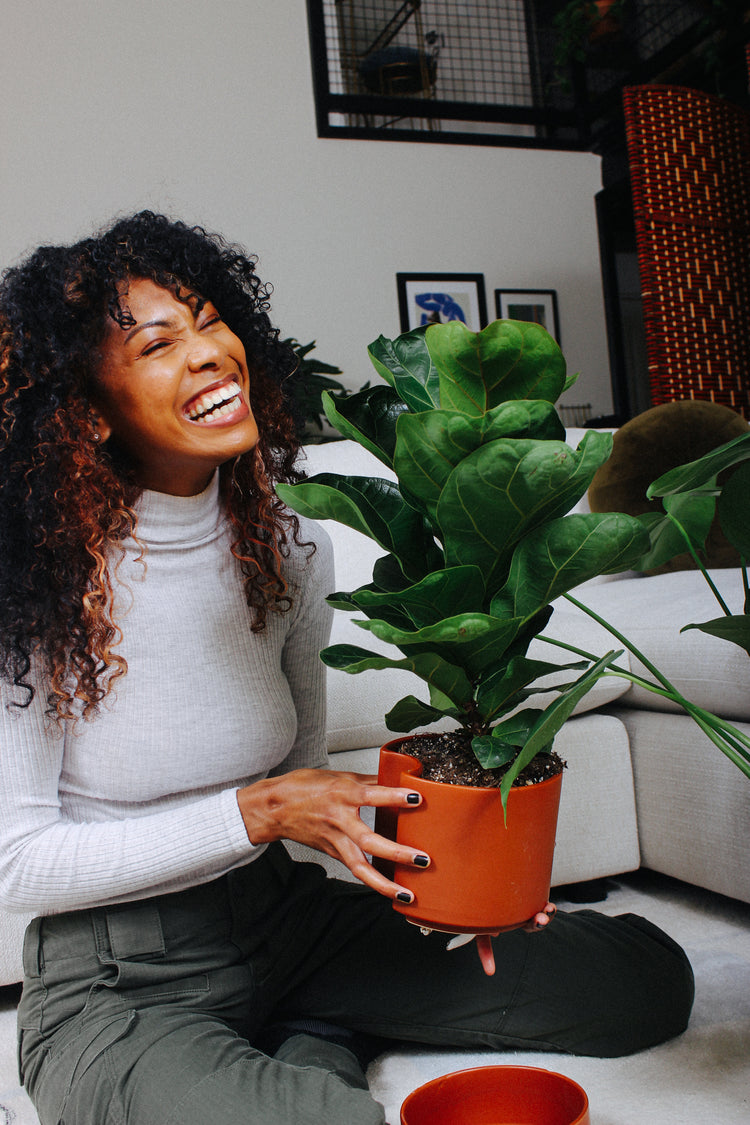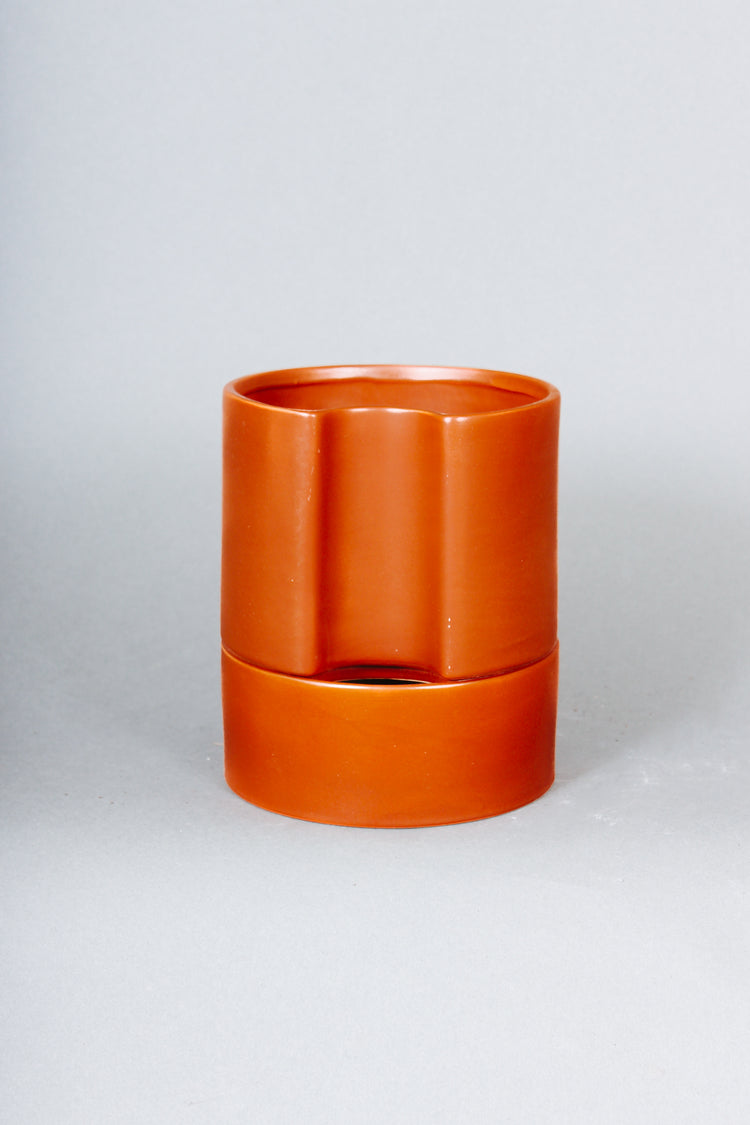 Designed to make you feel like an expert, this intelligent planter gradually feeds water into the soil as needed. Made of glazed ceramic, its minimal design adds an artistic enhancement to your shelf or tabletop.
FAQs
What's Included

Arriving to you in careful packaging:

• One self-watering planter (5-in or 7-in)
• Includes a matching saucer/water reservoir
Recommended For

The self-watering planter is great for all plants. We especially recommend it for:

• Plants that prefer moist soil
• Care while traveling
• Forgetful waterers
• A gift for first-time plant caretakers
How To Use

1. Transfer the plant of your choice into the planter.
2. Saturate the soil fully with non-tap water (only necessary when first planted).
3. Fill the saucer reservoir with non-tap water and refill as necessary.
4. On occasion, water generously from above the soil to flush salts and minerals that collect in the soil.

Notes:

• This planter can also be used as a standard planter + drainage tray.
• Always default to each plant's specific care needs when refilling the water reservoir. Soil in bright light will dry faster than low light and tropical plants typically need water more frequently than desert plants.