Gnat Traps
Regular price

Sale price

$12.00
Production Description

Use these Monstera Deliciosa-shaped sticky traps to get rid of those pesky flying fungus gnats. Double-sided and waterproof for maximum effectiveness.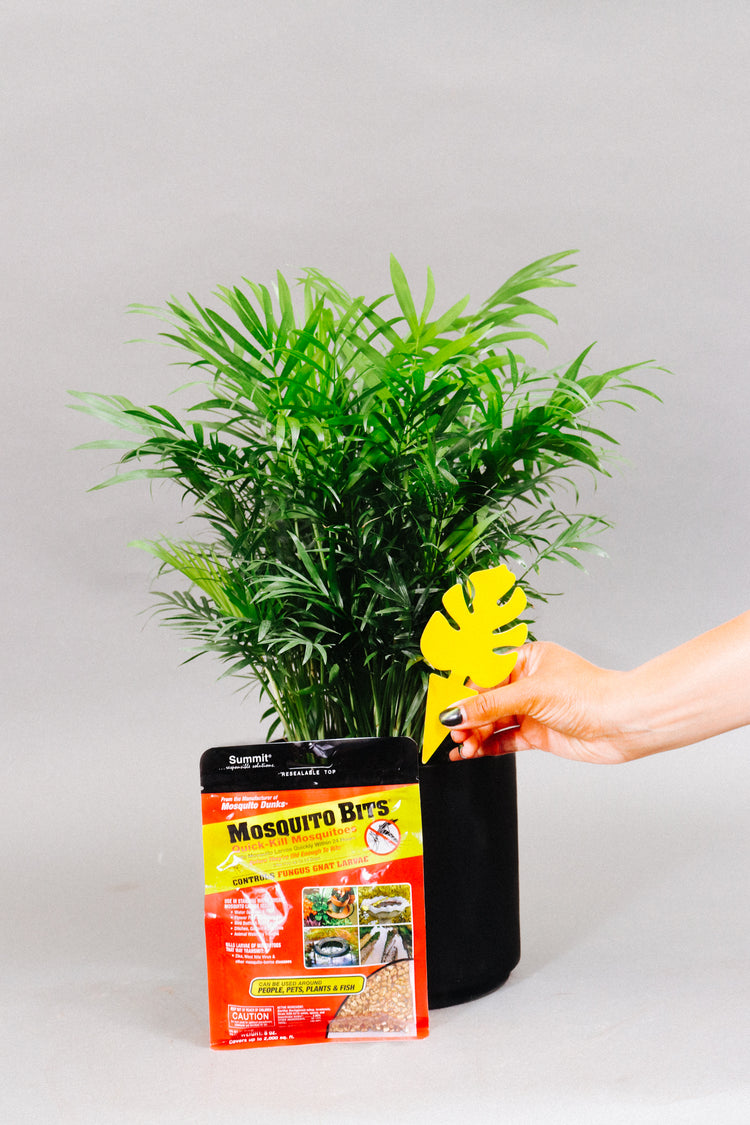 Fungus Gnats happen to the best of us! Make life easier and get your plant back to health by setting up quick sticky traps that rid you of the nuisance.
FAQs
What's Included

Arriving to you in careful packaging:

• One pack of double-sided Gnat Traps (12 traps)
Recommended For

Eliminating adult gnats before they reproduce in the soil of nearby plants. One fungus gnat can lay up to 200 eggs!
How To Use

1. Remove the film covering to expose the sticky surface.
2. Insert the base of the trap into the soil of your affected and surrounding plants.
3. Discard after 7 days or when the trap is full. Repeat as needed.

For the most effective treatment, pair with Mosquito Bits treatments to eliminate eggs larvae in the soil + read our "How to Treat Plants with Fungus Gnats" blog.